Should You Quit Your Job to Make Money on YouTube?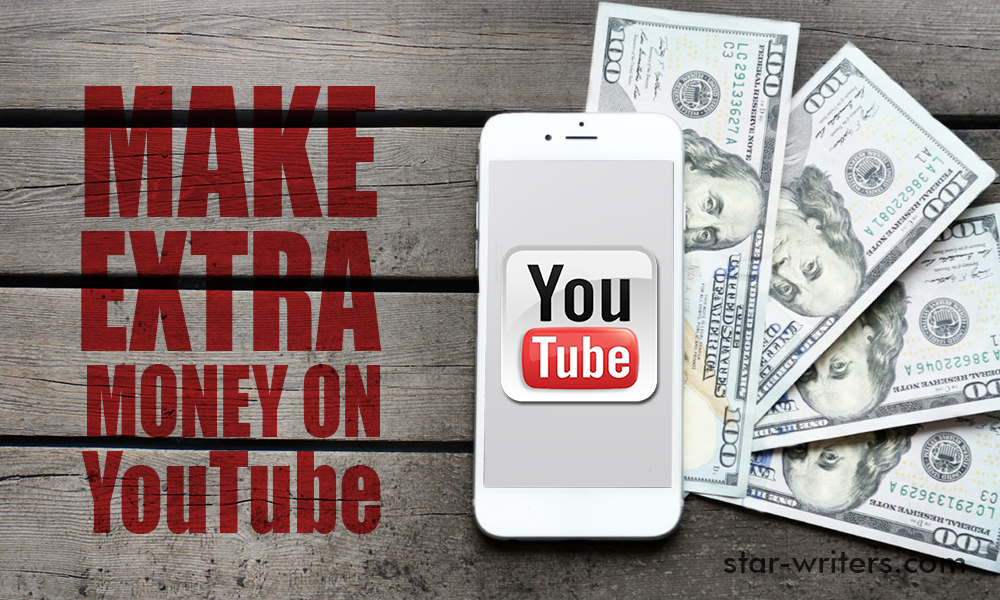 The modern days of the Internet give an opportunity for the most creative to quit their jobs and become YouTube stars. But should you do the same? Can quit your daily job and start making money on YouTube? Before you make this life-changing decision, let's take a look at how it works and what options you have. If you already have some brilliant ideas Star-Writers can help you to put them on paper in a way that would attract the attention they deserve. Meanwhile, you can find out more about our writing services and choose the option that suits you the best.
How It Works?
Many of us are still baffled by the notion that it is possible to receive some income from uploading some videos on YouTube. You might ask, who is going to pay for these videos? And what kind of videos they should be? The answer is simple — advertisement. The actual viewers or YouTube officials are not going to pay you for watching your videos. However, the advertisement companies that put in their commercials in the middle of your video are willing to pay for the amount of views your video and subsequently their commercial gets. Ultimately, there is nothing complicated about it, the more people watch your video, the more money you get. Therefore it is so crucial to create something that many people will want to watch. Later you will find out how to monetize your YouTube channel, but at first let's discuss the ways you can attract prospective viewers. 
Ways to Make Money on YouTube
There are thousands of videos being uploaded to YouTube every minute, but only view of them will gain popularity and bring some money to their creators. Subsequently one main question arises, what kind of videos should you make and upload if you want to make money? Obviously, it must be something that people will want to watch. It can be something entertaining or something useful. Let's look at some of these options. Maybe one of them will strike you as perfect and give you a fresh career.
Personal vlog. The word 'vlog' is created from the mix of words 'video' and 'blog'. Personal video blogs are the latest trend on the Internet culture that allowed many people to quit their jobs and earn money online. Some vloggers became real stars and were even offered great book deals and invited to popular TV talk shows. If you think you possess a unique and unusual personality, charisma and have something special to say or show, then video blogging could be your niche. Some people film their daily lives peppering everything with witty comments, while others eat shockingly large quantities of food in front of a camera. Maybe you will also be able to come up with something that people would want to watch;
Child or pet vlog. It is also a new trend and a great opportunity for those who want to turn their baby or a pet into a star. Just think about Grumpy Cat who turned into real Internet icon and now is everywhere, from covers of magazines to T-shirt prints. If you have a child who likes performing in front of a camera, you might make his or her baby vlog. Of course, the majority of the audience for such videos is kids, who also spend some time on the Internet;
Reviews. If you love reading or watching movies and always follow new ones, then you can make some money creating video reviews on YouTube. Make sure your reviews stand out among the others if you want to gain many views. You can learn about the art of movie critique from one of our articles;
Tutorials. Maybe you possess a special knowledge about some subjects or a certain unique skill. Then you can create amazing video tutorials and upload them to YouTube. Think about what you like to do and what you do the best. Some young women gained world fame and created a real career by filming their make-up tutorials. Ultimately, there are no borders and limits for your imagination and talents. You can teach people anything from how to braid their hair or compose an essay, to fixing a bike without tools, as long as you do it in a fun and appealing way. ;
Product testing. If you choose to pursue this kind of video blogging strategy, you can make more money than just from advertisement. You can test and film everything: baby toys, make up, computers, etc. And if your vlog is popular, producers of the things you test will pay you separately for promoting their products in such viral way. If you produce something by yourself, for example some hand-made crafts, jam or mobile phone cases, you can promote your own brand and attract additional traffic to your web site or online shop;
Kids videos. One undeniable advantage of creating videos for kids is that they watch them over and over again, endless amount of times. It doesn't have to be anything sophisticated and expensive. Little children are easily excited by watching such simple things like popping water-filled balloons or opening surprise eggs. If you don't believe in success of such content, just go online and see how many views these videos get. You will be surprised at the numbers;
Create something uniquely new. All the things from this list already exist on YouTube, and you will have to try really hard to stand out before you can draw significant amount of views to your channel. However, if you are full of original ideas and spend some time brainstorming, you can come up with something completely new that is not yet presented on YouTube. And then you could start about quitting your job and living a life of an internet star.
How to Get Paid on YouTube
For now it is clear that if you want to make money with YouTube videos, you have to create content that would attract as many viewers as possible. But what about the actual payment? Luckily, this aspect is much simpler than coming up with original ideas for your vlog. Here are few technical steps that would enable you earning money online:
Turn on the monetization option on your YouTube channel;
Connect your channel to AdSens account, which would allow you to make money from the advertisements played during your videos;
Don't forget about Meta data. Meta data includes key words in the titles, tags and descriptions to your videos. The properly chosen Meta data allows viewers to find your videos among the millions of others. If you are not so good with written content, for a very moderate price Star-Writers will help you to create unique texts that would attract more viewers.
Even considering all advantages of online marketing and vlogging, we cannot give a definite answer to our initial question 'Should you quit your job to make money on YouTube?' If you have unique and original ideas, you should start making them into videos and uploading online right now. However, you should wait quitting your job with regular income, untill you build a strong online presence and stable audience, who could provide you with enough views and revenues. And if you need any professional assistance, get in touch with Star-Writers.